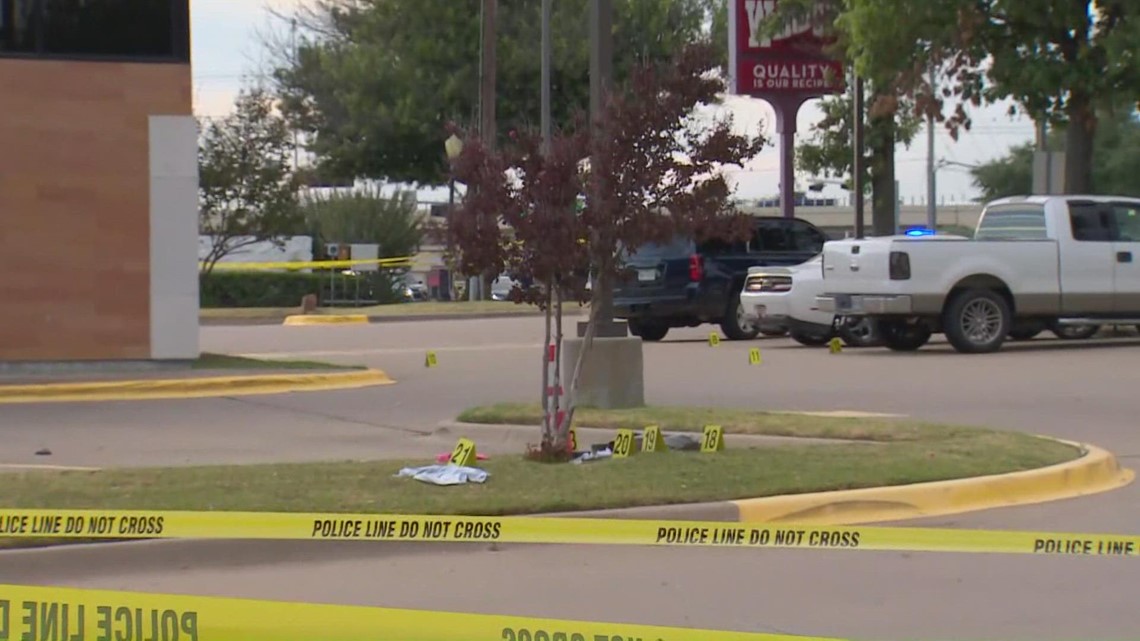 Police said that seeing the woman holding a rifle in her hand, several shots were fired.
ALLEN, Texas – One died and another was in the hospital near Wendy's in Allen after a scuffle and police officers fired, according to police.
Just before 2:30 p.m. Monday, Allen's police officer was 601W. Answered a tearful call at Wendy's parking lot on McDelmott Drive. Police said the phone had turned into a "weapon phone" on the way.
Officials said that when the police reached the spot, they were not aware of the uproar, but they saw a woman with a rifle in the parking lot and immediately heard some gunshots. Rice field.
Police officials said that when she started running away with her rifle, she ran towards the woman, as a result of which the police officer fired at least one bullet at her.
Upon arriving at the parking lot, police officers found a man suffering gunshot wounds between two cars and said the woman had fallen a few feet away.
Officials said that the police officials gave first aid to both the people and they were taken to the hospital. According to police, the woman died of injuries and the man was taken for surgery. At this time, the man's condition is unknown.
Police said the names of those involved have not been disclosed at this time.
"Our condolences go out to the families and friends of the victims for the loss," Allen said in a statement.
Police have asked the Texas Rangers to assist with the investigation as police officers put out their weapons.
If you have any information, please contact Allen Police at 214-509-4200.
Shootout with police officers near Allen Wendy's: Woman dies
Source Link: Police officers fired near Allen Wendy's: Woman dies